Our Rafting Tour Packages are specially crafted to give you an exhilarating experience of a lifetime. Whether it is hiking the façade of the mountain, navigating through treacherous tides, cliff jumping, hand gliding, jet skiing or diving head deep to swim surrounded by beautiful coral reefs, our packages our sure to awake the dormant explorer in you.

These activities are guaranteed to transport you to a place where you can galvanize accumulated stress of mundane busy life to an exhilarated de-stressing experience. We have a team of trained professionals who will supervise the activities and are deployed at your service; to take you through a magical world of adrenaline filled extreme sports.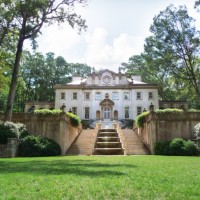 The Monk Himalaya Adventure is a travel agency that is engaged in providing excellent services for film shooting at diverse locations. We are associated with the important authorities in the photo & cinema industry. We assist the film makers or documentary makers in getting the location shooting permit. The locations for which you can get the shoot permit are Chitkul, Sangla Valley, Spiti Valley, Kalpa, Rakcham, and Pin Valley.

With us, getting the permissions for shooting any Bollywood movie or documentary would not be a difficult task. Besides this, we can also help you in making the arrangements at these locations for your shoot. So, contact us now.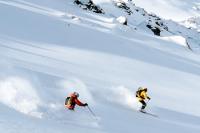 Himachal Pradesh, the land encompassing Majestic Himalayas, is a paramount destination for Skiing lovers throughout the globe. This Place is bestowed with lots of destination that are perfect for carrying out Skiing. We are a complete, leading and pioneer adventure Tour Company with a strong base in Himachal. The Monk Travels has the best Skiing destinations, World class best Ski Equipment and instructors & fleet of vehicles to provide you a perfect holiday packages under one roof. We shall be more than happy to offer you different skiing packages or will customize a package as per your requirement. "We offer Skiing packages for School Groups, Corporate Groups and Families as we have proper arrangements and facilities for the groups to entertain and provide the best Skiing skills for fresher with the fine quality equipments"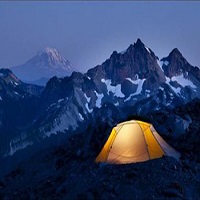 Exploring the hidden hamlets of Himachal Pradesh, the Famous and not so Famous Nooks and Crannies of the State is Something that Campers enjoy doing Every year. Camping in Himachal Pradesh is Certainly Best way to Reconnect with Nature. Discover The True Shades Of Serene Yet Volatile Landscapes By Spending A Day In The Hills Camping. Camping Is Probably The Best Holiday Activity For Those Who Are Seeking For An Escape From The Mundane Hustle And Bustle Of Daily Life. The Flora And Fauna Surrounding The Mountains Are Picturesque & Refreshes The Soul. "We offer Camping Packages for Individuals, School Groups & Corporate Groups In The Himalayas"
Right from Enjoying A Sluggish walk on Terrains to Jumping on The Rocks, Mountaineering Accompanied by Rock Climbing can be Really Fun if done with Precautions. The Exceptional and Serene Landscapes of Himachal Pradesh Along with The Endeavoring Beauty and The Thrill Can Make anyone Go Crazy and Feel Adventurous. The Mountain Ranges of Dhauladhar, Pir Panjal and Chandra Bhaga In Himachal Pradesh are The Best Places to Enjoy Rock Climbing and Mountaineering. Mountain Climbers will have to take Special Permission from The Tourism Board."We Arrange Complete Sessions for School & Corporate Groups for Climbing In Himachal Pradesh"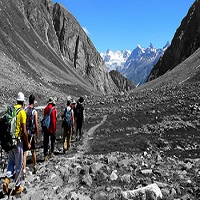 Enclosed with Timeless Beauty, Himachal Pradesh is Truly Impeccable. The Salubrious Climate, Rich and Vivacious Culture add Immensely to The Beauty of This Picturesque State. Along with Its Beauty, The Scope of Adventure Activities is Another Reason for Many to Visit Himalayas. In many Popular Activities, Trekking is The oldest & Most Preferred Adventure Venture. An Adventure Holiday in Himalayas is the Most Anticipated one. Various Treks that allow Beginners or Nature Lovers to Go Beyond the Usual. We have maintained Our own Store with All Trekking Equipment. "We Arrange All Your Needs for Trekking In Himalayas from Soft Treks To Hard Treks"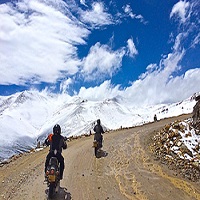 Himachal Pradesh and Its Exotic Roads Welcomes You All to Come and Visit Our Region, Be A Part Of The Experience and Thrill Of Riding A Motorbike and Traveling Around The Beautiful Region Through - Mountains, Green Valleys, High Plateaus, Crossing Small Villages, Streams, Rivers, High Mountain Roads, Visiting Old Temples, Buddhist Monasteries, Small Towns and Making Numerous Friends All Around Himalayas. We Guarantee You That The Touring Experience In Himalayas Would Be A Lifelong Memory And To Cherish For Times To Come In Kinnaur, Lahual & Spiti, Manali, Leh. "We Organize Special Tour Packages For Bikers Group For There Comfort Stay In Himalayas"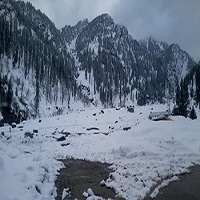 An Inner Line Permit is required by foreigner nationals when traveling within the Indo-Tibet area of Himachal Pradesh between Kaza in Lahaul / Spiti District and Khab in Kinnaur District. Reckong Peo is probably the best place to get the inner line permit on the route to upper Himalayas. Reckong Peo is the district Headquarter for Kinnaur and is situated at a lower elevation of Kalpa. The inner line permits are issued at the ADM office at Reckong Reo. Once the permit is processed it is signed by the ADM/ADC and you have to be present in front of him in person at the time he is supposed to sign the permits. However you need to carry a copy of your Passport and Visa to be attached with the application form and the permit is valid for a period of 2 weeks.
"We arrange your all needs for Inner line Permit and the whole process takes around one hour maximum"

Download Innerline Permit Form