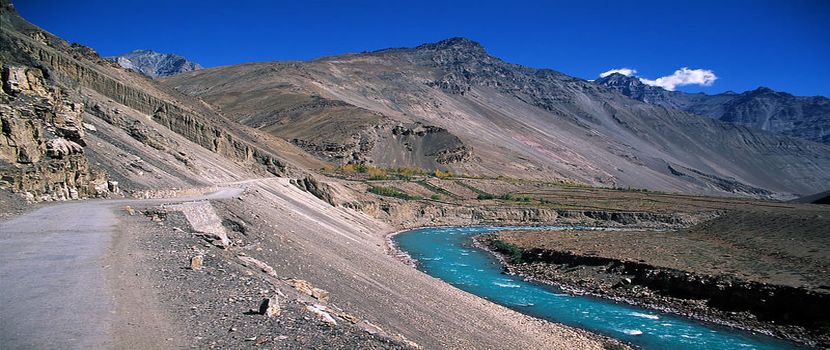 Himachal Pradesh lies in the lap of nature. The enthralling and mesmerizing beauty of this place is enough to amaze you. This is also the home of a large number of adventure sports or Adventure Tour. People who are adventure lovers and want to indulge themselves in some of the most beautiful adventure sports should visit this place. The memories of this place will remain with you for a lifetime.


If you want to experience all kinds of adventures starting from rock climbing to river rafting, Himachal Pradesh Adventure Tour is the best tour.


When should you visit Himachal Pradesh?
Himachal Pradesh lies in one of the Kumaon Himalaya region. The beauty of this place lies amid the lofty mountains, green valleys, gushing rivers, steep gorges, deep valleys. This place can be visited throughout the year. However, the best time to visit this place is from March to June and October to February.


This place helps to provide you with a thrilling experience for your lifetime. The adventure tour will surely give you an adrenaline rush and make your senses alive. The mesmerizing beauty of this place will enthrall you. If you have not booked your adventure tour, you can Book Adventure Tour from Kinnaur.
What are the famous adventures in Himachal Pradesh?
It is very easy to Book Adventure Tour from Kinnaur; you will get detailed information there and easily book your exciting tour. Himachal Pradesh is a beautiful land of high mountains and deep gorges. It is a land of adventures and amazement. The beauty of this place will mesmerize you. A large number of adventure sports are conducted here. Some of them are:


Paragliding

- One of the most famous and loved adventure sports in this region is Paragliding. The Bir Billing area is considered as the world's 2nd most beautiful site for Paragliding as it rests calmly amidst the mesmerizing tea garden.



River Rafting

- River rafting is famous on the white water of the Beas river. Chandra Tal river is another renowned river rafting spot in the Himachal Pradesh.


Skiing - Skiing is another most attractive adventure sport of this region. Different places of Himachal Pradesh conduct Skiing at different times of the year.



Trekking

- the adventure lovers can trek in the different parts of this fantastic land. The rugged terrain, hilly slopes, and beautiful surroundings encourage the trekkers to trek in this part. There are many passes in the Lahaul Spiti region, Solang valley and also in the Sangla Valley where the trekkers can quickly go for trekking. The famous treks are Sanga-Kamru-Rakcham-Chitkul trek, Chitkul-Doria-Zupika Har-Ki Dun trek.



Mountain Biking

- One of the most well known and cherished Mountain Biking routes is from Manali to Leh. This route is a dream adventure route for every biker.


Wildlife Exploration - Another exciting adventure for nature lovers is wildlife explorations. There are sanctuaries in the different parts of Himachal Pradesh.
Therefore, if you want to enjoy yourself and want to see the beauty of the mountains, then you must visit Himachal Pradesh. This place will make you fall in love with nature as well as adventure sports.